World Class Solutions for Management Processes and practices
CAI's Stream Analysis software unlocks management team potential to boost organizational performance and solve key productivity problems. This powerful, analytic and graphics-based software is a rational, systematic and "system thinking" process that guides managers, across organizational functions, through complex organizational interrelationships to:
Identify and take ownership of core problems that stand in the way of organizational effectiveness.

Share consensus and buy-in with all stakeholders around both problem diagnosis and solution planning.

Produce simple graphic records of the management process, reducing the likelihood of recurring incidents.
CAI's Stream Analysis software provides the stakeholders with the tools and procedures for ensuring successful outcome for their change initiatives.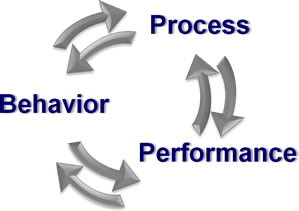 Building superior-performing organizations